Read what people are saying
about Precision Garage Door
Precision Garage Door of Birmingham
has received
2
reviews, averaging
1.00
Stars:










Date:
06/22/2020
Garage Door Opener Install
Helena, AL
Review:
On time and professional
- Flloyd Tillerson
A Response from: Jeff
Mr. Tillerson, I see that this was the second time that you have used us and I'm glad my technician was on time and professional. We strive to give all our customers the best service they deserve. I am just a little confused why you only gave us a one star review. If there were any issues with the service you can contact me directly so I can get it resolved for you. Jeff Arno, Owner. 205-746-8900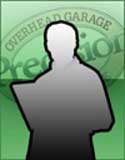 Service Provided:
Garage Door Opener Install
---
Product:
Garage Door Opener
---
Technicians:
Paul





Date:
01/08/2018
Garage Door Repair
McCalla, AL
Review:
I called to get my garage doors serviced. I was told that I would pay a service charge of $69.95 to have the technician assess the doors. I needed to have the doors lubed ($125.00) and one of the doors had to have the cables in the drums rewound. The tech said that it would cost me $125 to rewind the cables in one door. I said that it sounded expensive, so the tech said just pay me $50 and I will take care of it for you. He then stated that he didn't even put it in the ticket so the company wouldn't know. I called the company and asked the receptionist about pricing and she said several times to talk to the tech; that's why I'm calling you all. I call back and another receptionist says they will have the tech's manager call me. I specifically told them to not have the manager call the tech so that I could avoid any issues. I did this en route to the bank. Headed back home, I received a call from the tech saying that he received a call from his manager and that I was unhappy about the price. This is what I was trying to avoid. I told him that it seemed to high and I wanted to check. He then showed me the finished product and said we'll just call it even on the rewinding if the cables. I called the company back and told them that I never heard from the manager. I was told that Jeff was his manager and he would call me. I told them to have another manager call me because one of them called the technician and that wasn't professional. The manager did not call me prior to find out my complaint, and as of this day, I have still not heard back from anyone. Date of service was December 21, 2017. I checked with a couple of other companies who were slightly more affordable and would possibly get my business next time.
- Mr. Miles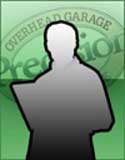 Service Provided:
Garage Door Repair
---
Technicians:
Marvin